Atolye Delice was created by two nature admiring women, Yeliz and Selda who rebuilt a life closer to their hearts in a small coastal town called Ayvalık. We migrated here together from the busy streets of Istanbul and we are now enjoying our times of sharing, working and creating together and with other women.
Delice has its own little land full of amazing and wild olive trees, namely 'delice' trees that inspired the name of the atelier itself. We use this olive oil to hand craft a variety of cold-processed soaps. Cold process is a way of soapmaing that does not include boiling the oil therfore preserving its skin caring and healing propertiess. By naking soap this way the glycerin in the product is also contained which allows the soap to keepthe skin moist and requiring extra moisturizer. Our soaps are enhanced with natural plants, herbs and essential oils which while we either harvest outselves or strive to get from local, trusted farmers and producers.
We love that our products are all made of sustainable, renewable materials causing zero harm to users and nature. We move forward knowing that we are a part of nature, hoping to do out best and intending to live waste free. Knowing that you are with us in this effort is our greatest motivation, thank you.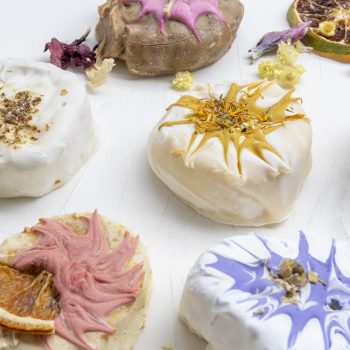 Our soaps are getting new looks with happy colors but we keep using high quality olive oil, maceration oils and essential oils. our products do not contain, artificial dyes, perfume, palm oil, waste oil.
So let's dance!